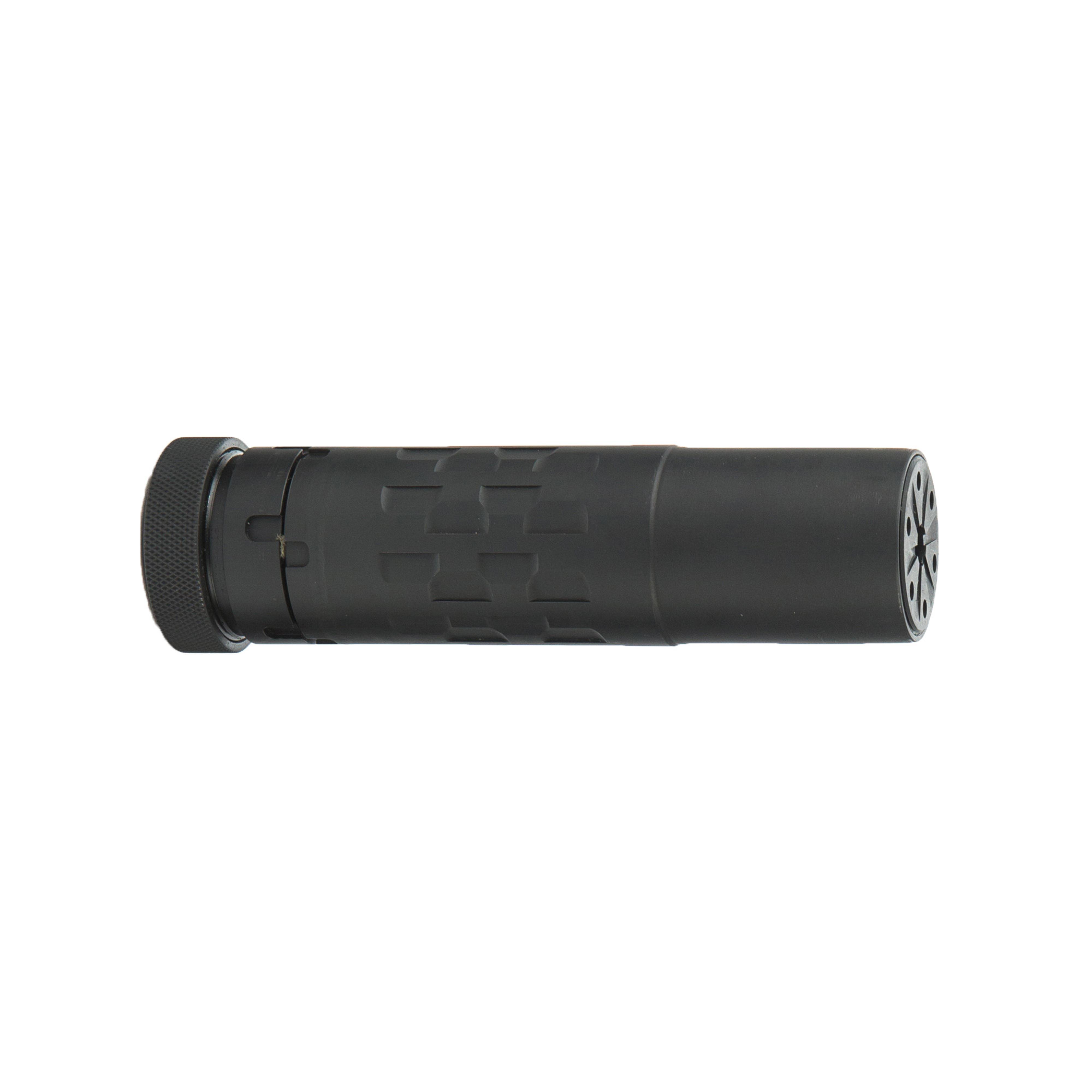 Silencerco
Saker 556k 5.56mm
Product Code: SU2256 UPC/Barcode: 816413022351
UPC 816413022351
Manufacturer SilencerCo
Manufacturer Part #SU2256
Model Saker 556K
Type Suppressor
Caliber 556NATO
Barrel Length 6.758"
Color Black
Accessories ASR Flash Hider
Description Rifle Suppressor
Manufacturer Wt 18.02 oz
Material Stainless Steel
The Saker ASR sets the industry standard for ease of use, modularity, and durability. The Saker ASR was designed for bolt action, semi-auto, and full-auto firearms. In addition to its performance, the Saker ASR's design allows for maximum user adaptability and convenience. ASR (Active Spring Retention) Mount technology facilitates attachment via a variety of different flash hiders, muzzle brakes, and direct thread mounts. The Hoplon Baffle deflects debris and increases suppressor lifespan on short barreled rifle and full auto applications using Stellite (Saker ASR 556 and Saker ASR 556K only).
Click here for more information about NFA items.