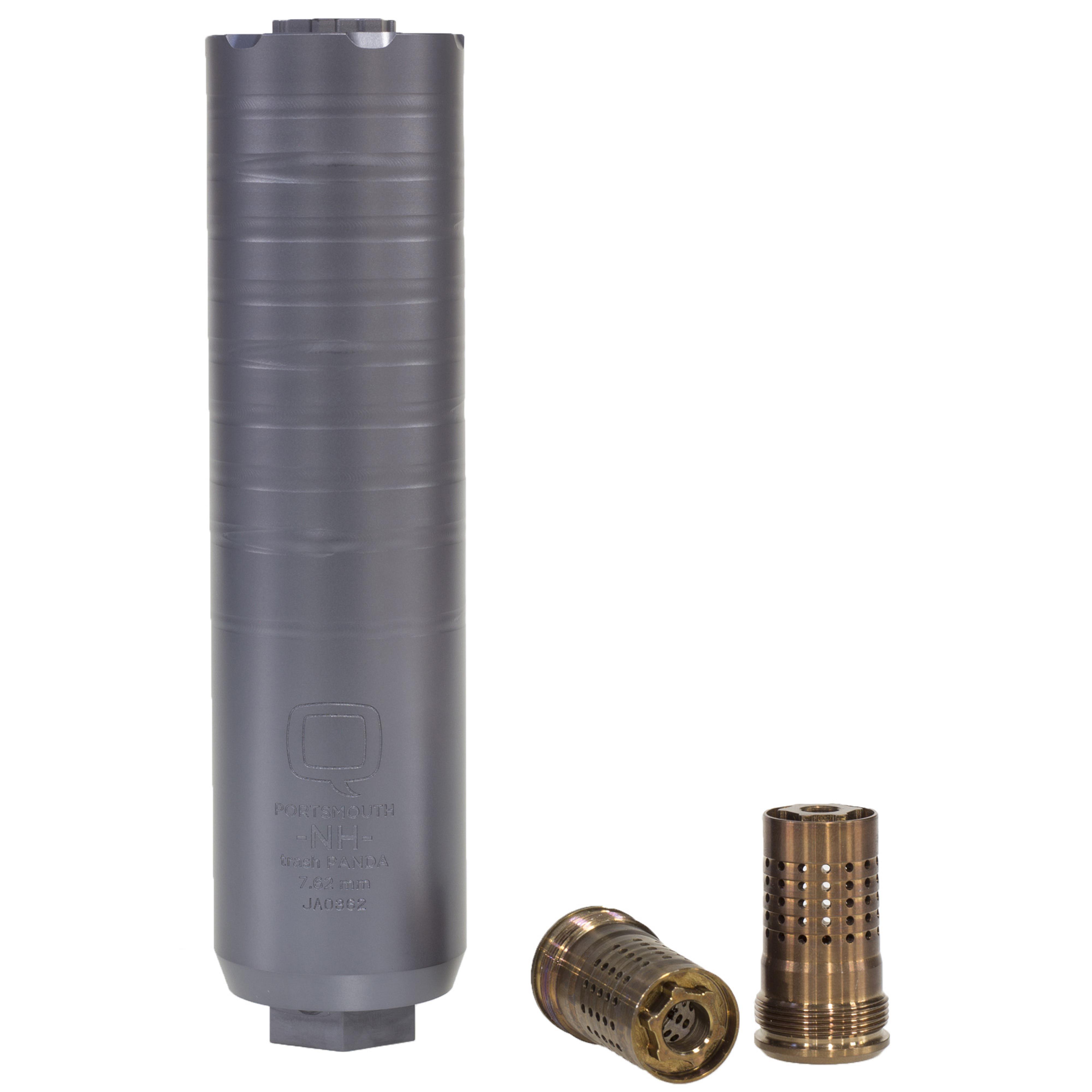 Q Llc
Trash Panda 7.62 Qd
Product Code: SIL-TP-QUICKIE-762 UPC/Barcode: 860248000411
UPC 860248000411
Manufacturer Q
Manufacturer Part #SIL-TP-QUICKIE-762
Model Trash Panda
Type Suppressor
Size 1.75" Diameter
Caliber 300 Winchester Magnum
Barrel Length 6.91"
Color Black
Description Rifle Suppressor
Subcategory Suppressors
Material Titanium
The trash PANDA by Q is the Quickie(TM) Fast-Attach version of our half NELSON(TM) silencer. Designed with practical shooters in mind who wish to suppress multiple platforms, this silencer is short, lightweight, and hearing safe. 100% titanium construction with a PVD coating, fully rotary welded with no outer tube, and features standard size wrench flats on the front and back for easily install and removal. Each trash PANDA comes with a 1/2x28 and a 5/8-24 Cherry Bomb(TM) muzzle brake.
Click here for more information about NFA items.