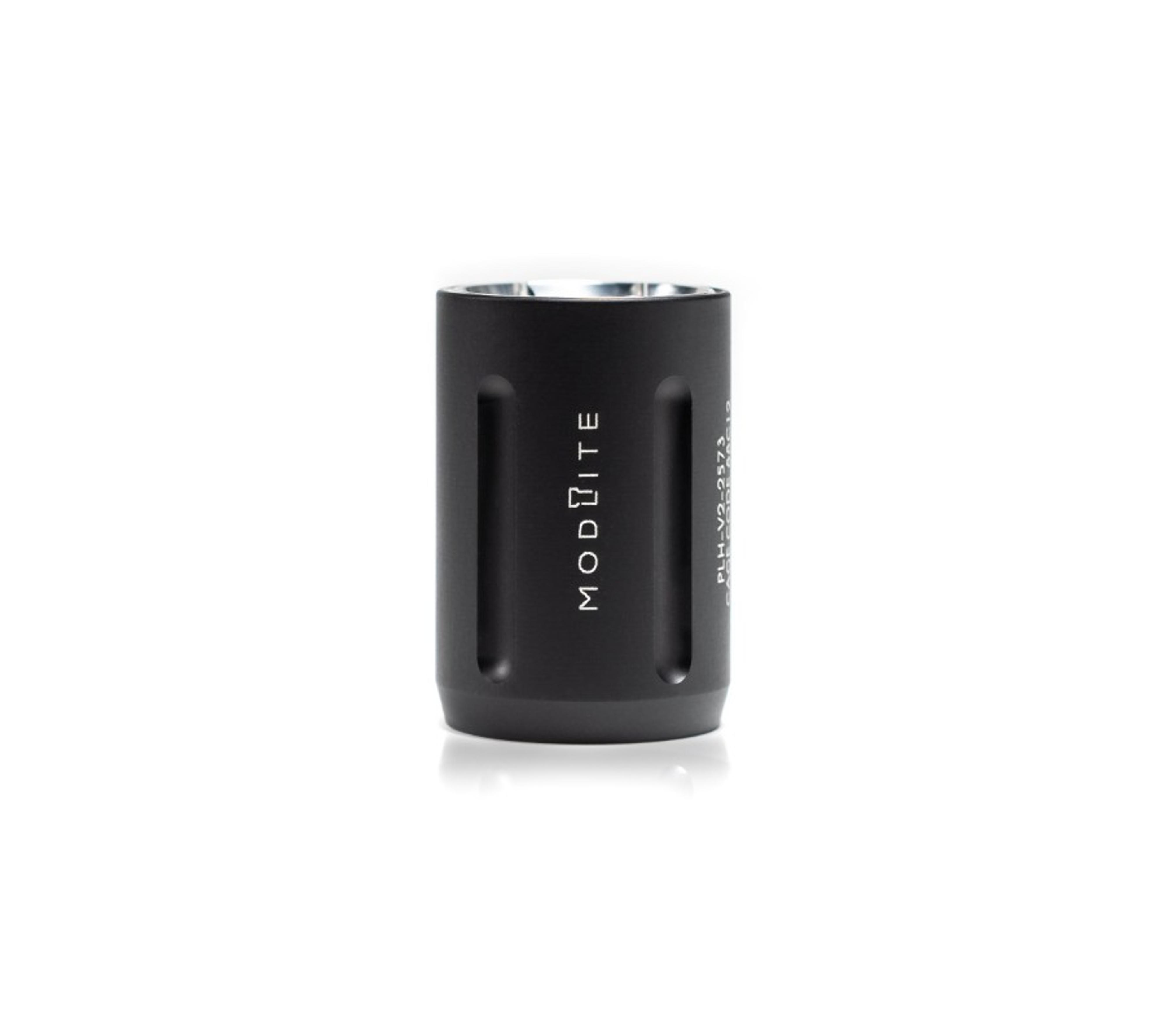 Modlite
Modlite Plhv2 Light Head - 1350 Lumens, Black
Product Code: PLHV2-HEAD-BLK UPC/Barcode: 850008965108
FEATURES:
Hand assembled in and tested in the USA
Lifetime guarantee
Approximately 1500 out the front lumens and candela is approximately 29,000
6061 Series Alum bezel with Mil-Spec Hard Anodizing
Ultra clear BOROFLOATlens allows 98-99% light transmittance
Run Time: 35 Minutes (18350 Lights) / 75 Minutes (18650 Lights)

NOTE: Lithium CR123 cells are not supported&nbs

This light head is a direct replacement for the Surefire M600DF head. It can be used with the Modlite 18650 body or the smaller Modlite 18350 body. While lumen output is similar to the Surefire M600DF head the throw is much better suited to a rifle mounted application at almost than twice the amount throw over the M600DF.