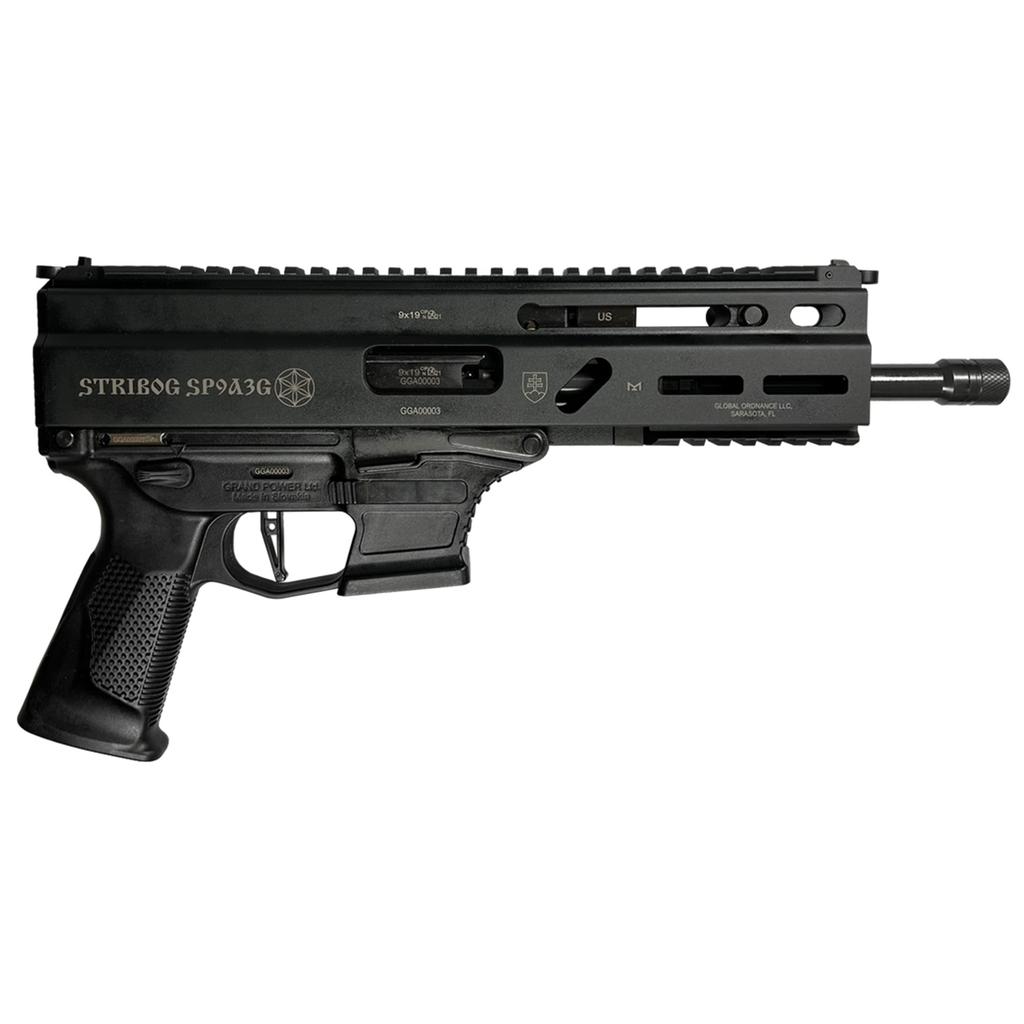 Grand Power
Sp9a3g 8 ` 3 Glk Mags
Product Code: SP9A3G UPC/Barcode: 8588005808545
The NEW Grand Power Stribog SP9A3G 9mm Glock Mags is finally here! This model accepts Glock style 9mm double stack magazines! It comes with all the great features of the original SP9A3 such as a non-reciprocating charging handle, a roller delayed blowback system, and it takes Glock magazines!
The Stribog is manufactured using a hard anodized aircraft grade aluminum alloy, which makes it lightweight, but highly durable. The manufacture of this pistol just adds to Grand Power's reputation of using high quality and precision manufacturing techniques.
Designed with versatility and customization in mind, the Stribog has top and bottom picatinny rails, and M-LOK mounts on each side of the handguard. It also comes with a threaded barrel with included thread protector, and flip up front and rear sights.
The upper receiver back plate can be replaced to accommodate different pistol brace options.
Features
8″ Barrel.
Roller delayed blowback.
Non-Reciprocating Charging Handle.
Picatinny rails, M-LOK mounts.
Three Glock Style 30rd magazines.
Ambidextrous controls.
Flip up front and rear sights.
Threaded barrel with thread protector.
Steel chassis for trigger & hammer group.
Flat trigger.