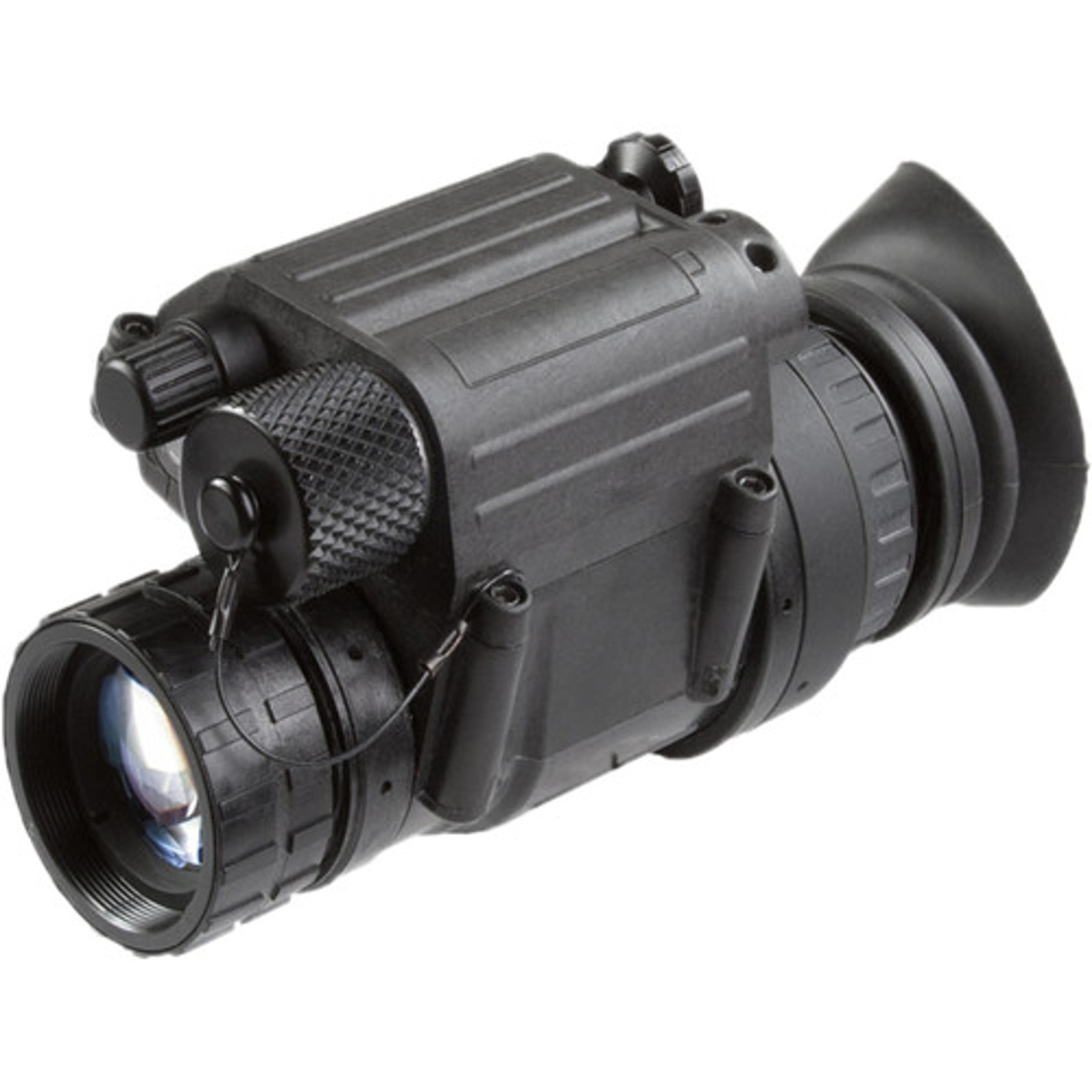 Agm
Pvs- 14 White Phos
Product Code: 11P14123454111 UPC/Barcode: 810027770271
Color:Black
Magnification:1 x
Objective Lens Diameter:26 mm
Weight:0.7 lb
Focus Range:0.25 m to Infinity
Field of View, Angle:40 degrees
Length:4.4 in
Battery Type:AA
Battery Quantity:1
Diopter Adjustment Range:-6 - 4 dpt
Height:2.4 in
Battery Life:50 hours
Operating Temperature:-60 - 120 Fahrenheit
Water Resistance Level:Waterproof
Depth/Thickness:2.4 in
Width:2.4 in
Compact, lightweight, and highly versatile, the AGM PVS14 3AW1 1x26mm f/1.2 Gen 3 Level 1 White Phosphor Night Vision Monocular can be handheld as a conventional NV monocular for surveillance and navigation, mounted on your head or helmet for completely hands-free operation, or weapon mounted with optional accessories for use with your conventional daytime optics, like reflex sights or scopes, in the dark.
The PVS14 is outfitted with a 3rd generation autogated image intensifier tube and a P-45 white phosphor screen. Autogated intensifiers constantly operate to improve image clarity and contrast in dynamic lighting conditions, and white phosphor screens produce views that appear closer to black & white for better object recognition while providing contrast sensitivity. The tube condition is designated Level 1: Representing the cleanest tube without spots for the clearest views. It is equipped with manual gain control so you can precisely control the brightness of the image tube to match your preference and as light conditions change. This helps reduce or eliminate night blindness caused by brightness differences perceived between your naked eye and one looking through a night vision monocular on your head or helmet.
Measuring just 4.5in long and weighing just over 12 ounces, this device is lightweight and compact, so it is easy to pack & carry and will not cause fatigue or neck strain when worn on the head. Its aluminum housing is treated with a scratch-resistant and non-reflective anodized finish and sealed to an IPX8 rating making it waterproof and submersible to a depth of 66-feet. Included accessories include a demist shield to prevent fogging, a daylight filter for training, and a protective sacrificial window.