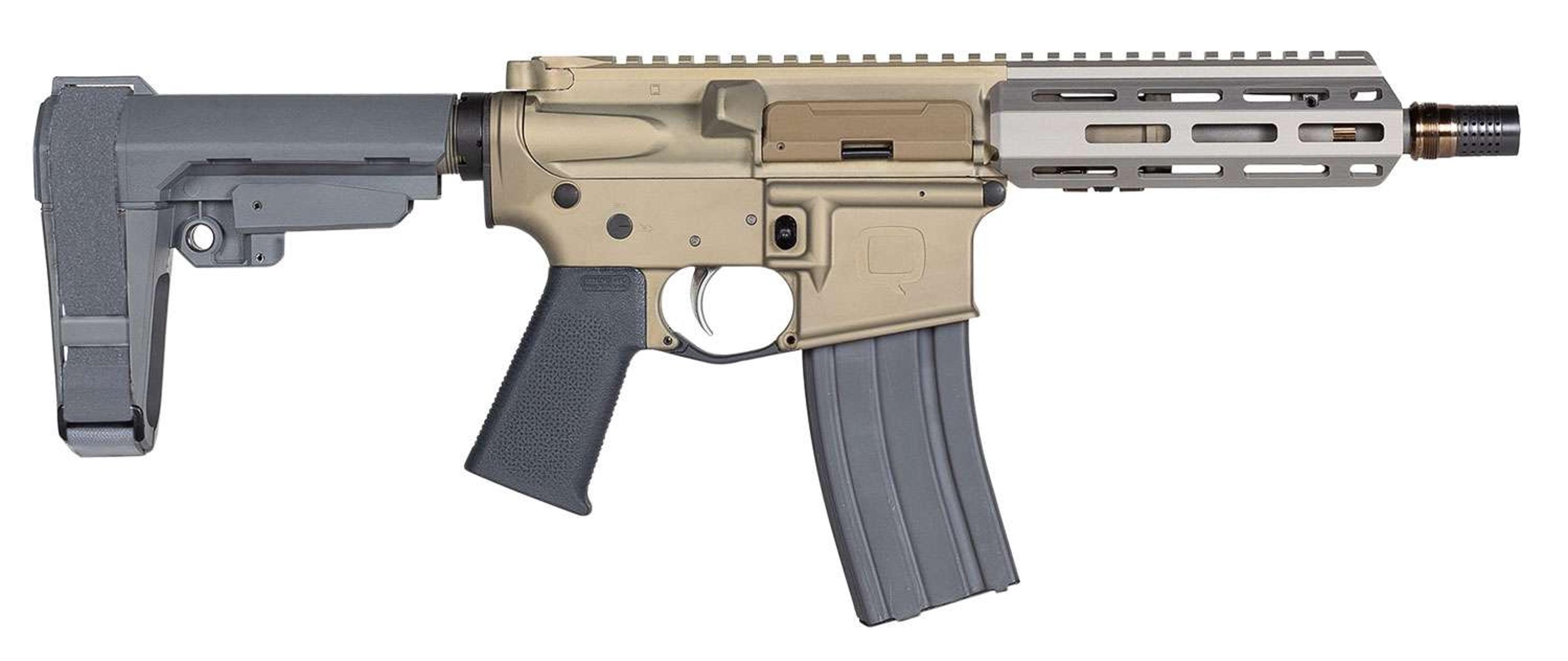 Q Llc
Sugar Weasel Pistol
Product Code: SW-300BLK-7IN-PISTOL UPC/Barcode: 850000857346
Manufacturer Q
Model Sugar Weasel
UPC 850000857346
Action Semi-Auto
Barrel Length 7"
Caliber 300 AAC Blackout
Capacity 30
Finish FDE
Frame Material Aluminum
Grips Black Polymer
Metal Finish Tan
Cherry Bomb Muzzle Brake
Receiver Finish Tan
Receiver Material Aluminum
Sights None, Optic Ready
6 Position SBA3 Pistol Stabilizing Brace
Brace Finish Gray
The SUGAR WEASEL a 7-inch direct impingement pistol chambered in 300 BLK. Its built on clear anodized M16 spec receiver set (no forward assist), and features the same fast-twist barrel, Cherry Bomb muzzle brake, adjustable gas block, and 6-inch M-LOK handguard as the higher priced Honey Badger. It uses a 6-position receiver extension that houses a carbine length action spring and buffer, and is topped off with a custom grey SB Tactical SBA3 Pistol Stabilizing Brace (PSB).